Do you know why birthdays are extra special? They remind us that we're growing older, and they also symbolize how far we've come. Those reasons alone make them worth celebrating with our friends and family each year!
Whatever you are planning for celebrating your loved one's birthday, a thoughtful thing to do is to give them a present that will remind them of how special they are. If you don't currently have any ideas for a unique gift, let this guide help you out!
Here's a list of products that will make the birthday celebrant feel loved on their special day:
 Unique Gift Ideas For Birthday
1. Flower Grow Kit
Shop on uncommon goods; $34
Are you looking for the ultimate gift for a girlfriend who is not a fan of bouquets? Give them a flower kit to help them grow flowers of their own. It's a unique twist on the classic bouquet gift. The giftee will surely appreciate it if you add a personal note.
You can even choose to buy kits with flowers that correspond to their birth month so that they can grow a flower symbolic of their birth.
2. Airbnb Gift Card
Buy from Airbnb
Gift your loved ones a vacation of their choice. You can send them an Airbnb gift card. It is a perfect way to help them start their vacation journey. They are quick and easy to use. They can redeem it by adding it to their list of bookings.
They also do not need to use it immediately since it does not expire. Plus, you can pick the design of the gift card and personalize it with a sweet birthday message.
3. Faux Fur Throw Blankets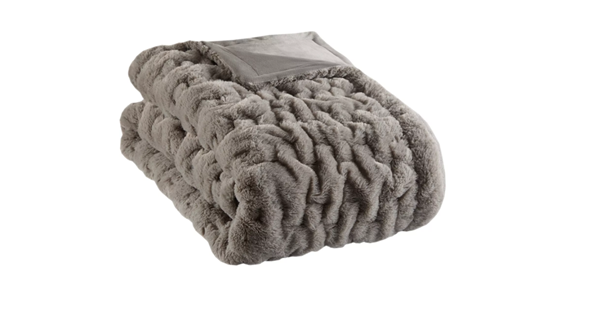 Shop on Target; $31.49
Want to give the birthday celebrant an extra unique item? Fur blankets are great to add a touch of comfort and style to their homes. It can keep them warm and cozy. And, every time they use it, they will remember you.
Choose this ultra-soft long blanket with faux fur that has a soft textural feel without the guilt of buying real fur.
4. Kindle Paperwhite
Shop on Amazon; Starts at $130
For your loved one who loves a good book, why not give them an electronic reader. They can store lots of books because of its vast storage space. It is glare-free, so they can use it under the sun without compromising the enjoyment of their book. It's waterproof to boot so that they can bring it on beach trips or for a luxurious bath.
5. Lululemon Yoga Mat
Shop on Lululemon; $88
If you want to support or show how you care for your loved one's fitness and health, a great quality mat is a solution for that. This mat from lululemon offers a reversible design so the recipient can easily pick which side they feel like using. It is also made with natural rubber, so the mat has a grippy top layer that helps them find balance no matter what pose they're practicing.
6. Nespresso Inissia
Shop on Amazon; $149
What to give something special to your coffee-obsessed friend or family member? Buy them a Nespresso machine where they can just put a coffee pod, and in a few minutes, they will have a delicious cafe-like coffee waiting for them. This Nespresso Inissia has a compact, lightweight build, so it doesn't take too much space on the coffee corner of their home.
7. Amazon Echo 5 Smart Assistant
Shop on Amazon; Starts at $49.99
Your loved one will surely love some assistance in the kitchen. This is the ideal addition to their nightstand or kitchen countertop. There's Alexa to help accomplish tasks. Alexa can answer questions and even assist them with ordering something online. It has a 5.5″ smart display, so they can also use it for entertainment like watching videos, video calling or reading recipes.
8. Sephora Perfume Sampler
Shop on Sephora
A Sephora perfume sampler is the perfect gift for a best friend who has a deep fondness for perfumes. This is also a great present if you don't want to choose the best fragrance to give. The giftee will get to try a lot of scents in miniature sizes.
9. Dyson Vacuum
Shop on Amazon; $549
For the neat maniac in your life, they deserve the best vacuum cleaner on the market. Splurge and buy them a new Dyson stick vacuum! It is so powerful that it can pick up fine dust and small debris. Also, it has the ideal balance and weight that is easy to carry anywhere. With cordless technology, they do not have to worry about tangling wires while they clean their home.
10. Revlon Hair Dryer and Volumizer
Shop on Revlon; $59.99
For the women in your life who always love to have a good hair day, gift this Revlon hair dryer that volumizes the hair at the same time. This hair dryer brush is the best out there, so we know it will make your wife, best friend, or daughter very happy.
11. Meal Plan Subscription
Photo by Cristiano Pinto on Unsplash
If the celebrant always has a busy schedule but enjoys home-cooked meals, a meal kit service is a thoughtful and practical gift. You can choose from a range of services that cater to different lifestyles, tastes, and budgets.
12. Grooming Gift Set
For the man in your life who deserves a pamper day, this grooming gift set from Amazon is your best choice. This set contains organic, natural, handmade products for shaving.
13. Disney Plus Subscription
Buy from Disney Plus
Give an important person in your life the gift of entertainment with a Disney Plus 1-year subscription. They'll have unlimited access to movies and shows from Disney, Pixar, 20th Century Fox, National Geographic, Marvel, and Star Wars.
14. Fitbit Inspire HR
Shop on Amazon; $96.25
A smartwatch and a fitness tracker will help keep the birthday celebrant fit and healthy. They can enjoy using the great features of this Fitbit Inspire HR. It tracks activities, sleep, and water intake. And the best part is that it has call and text capabilities.
15. Online Cooking Classes
 Photo by Max Delsid on Unsplash
A unique gift to someone who loves to learn more about cooking is an online class that they can enjoy from the comfort of their homes. Typical sessions last for 90 to 120 minutes. Expert chefs facilitate the cooking lessons, so it guarantees that they will learn a lot and have fun in the process.
Birthdays only come once a year, so always have a chance to make the celebrant feel special. With any of the items listed, they will feel that they are the star of the day.